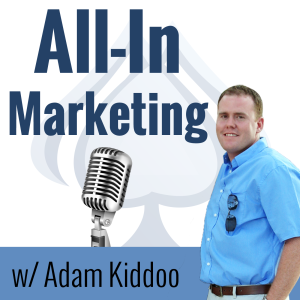 Want to increase your revenue & start living a stress-free life? Let's connect.
In this episode we talk about Funnel Hacking w/ Justin Burns. Justin is an internet marketing specialist and an automated marketing funnel expert.
As you know, the marketing world has shifted in a major way over the last 10 years. More customers are going online to do their research & buying than ever before.
By setting up a sales & marketing funnel online you're able to gain new customers more effectively, while also increasing the amount of revenue you bring in per customer. By adding additional products and/or services to your back end after the initial purchase, you'll open up new profit centers that will allow you to grow your revenue & ultimately increase your marketing budget. Rinse & repeat.
Setting up a sales & marketing funnel for your business can be maddening if you don't know where to start.
The good news is, this episode has some very helpful answers. Justin does a great job of covering the simple steps that you can take in order to build an online funnel for your business. Trust me, you won't want to miss this interview.
In this episode we discuss
Why It's Important To Have Automated Marketing Funnels Online
How To Create Marketing Funnels Yourself
Funnel Tricks & Tools To Use To Increase Your Revenue
How & Why Justin Missed Out on Making An Easy 10K Early On
The Habits & Routines Justin Follows For Maximum Productivity
And much, much, MUCH more…

Subscribe on iTunes, Stitcher Radio or TuneIn

The All-In Marketing Podcast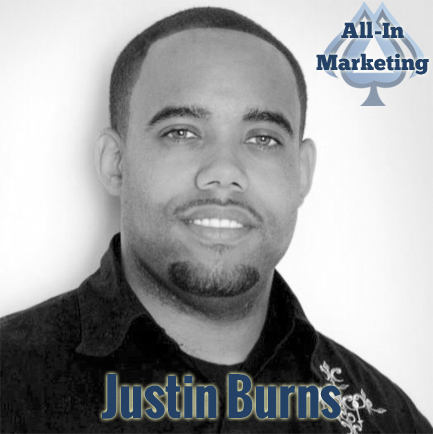 Resources Mentioned in Podcast:
Tools:
Clickfunnels – 14 Day Free Trial
ActiveCampaign
Lead Pages
Books:
Tested Advertising Methods by John Caples
Great Leads: The Six Easiest Ways to Start Any Sales Message
Connect w/ Justin Burns
Other Articles You Might Also Enjoy
Google Now Favoring Mobile Friendly Websites
Share the Love
If you enjoyed the show, please rate it on iTunes. That helps to spread the word in order to get other listeners to find the podcast & tune it. Thanks in advance for your time!