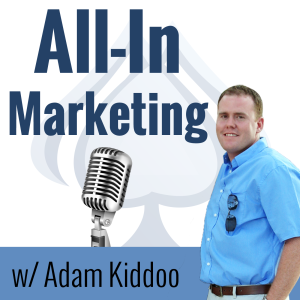 Want to increase your revenue & start living a stress-free life? Let's connect.
Exciting times! I just launched my brand new podcast titled The All-In Marketing Podcast. This is the first official episode, so instead of jumping right into marketing tricks and tactics, I decided to record a session covering the evolution of All-In Marketing.
It's been a wild ride from where I started to where things are now. Along the way I've had some major ups and downs, but I wouldn't trade the experience for the world. The journey really is the destination.
In this episode you'll learn
How I almost gave up on my marketing career while still in college.
How I weathered the storm of a tough "no-jobs" economy.
Why I started paying attention to the internet as a marketing platform.
Working w/ a marketing agency to develop a marketing system.
Hitting rock bottom where I couldn't barely make it through a simple sales call.
How I finally reached my goal of establishing a marketing agency.
Subscribe on iTunes, Stitcher Radio or TuneIn
The All-In Marketing Podcast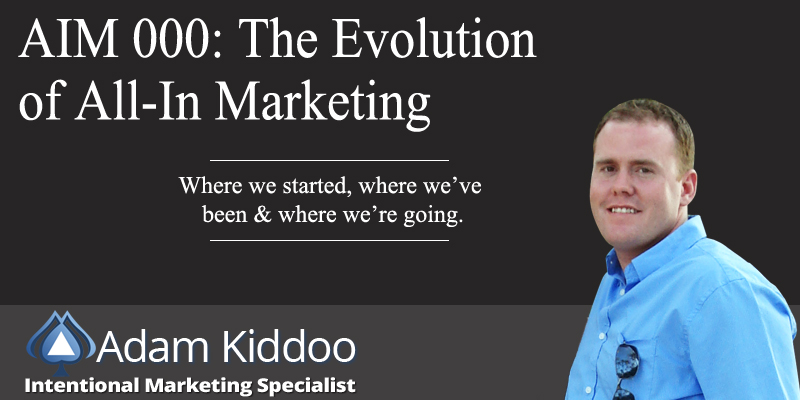 Share the Love
If you enjoyed the show, please rate it on iTunes. That helps to spread the word in order to get other listeners to tune in and check out the show. Thanks in advance for your time!